Pneumatic Automatic Tea Rolling Machine
Big tea factory process tea leaves, automatically rolling tea leaves, process tea leaves better.
Description
automatically rolling, kneading, grinding tea leaves.
Air pressure- type tea roller , automatic force pressure of tea, highly reduce the wearing and tearing of tea leaf.

Realize tea leaf more solid and strong, automatic control rolling time. adopt stainless steel material of tea leaf contacting parts. 40~200kg withered leaf /time. one hour could process 180~200kg leaf.
Model

outside dimensions
(L X W x h)

Inner diameter of
the kneading drum

Motor

Productivity
(kg/ cycle)

Pressuring device

YX-6CRT-45PT

1280 x 1220 x 1350mm

450mm

1.1kw/380v

15-25kg

Floating pressuring by
single column screw

YX-6CRT-55QT

1560 x 1430 x 1660mm

550mm

2.2kw/380v

40-50kg

Intelligent gas
pressurization

YX-6CRT-65QT

1740 x 1610 x 1580 mm

650mm

3kw/380v

90-100kg

Intelligent gas
pressurization

YX-6CRT-75QT

2050 x 1900 x 2400mm

750mm

5kw/380v

100-200kg

Intelligent gas
pressurization
Big tea factory process tea leaves, automatically rolling tea leaves, process tea leaves better.
About Packing and Delivery
We will pack the goods as the exported requirement and make the fast delivery. To confirm that you will get the good goods. We usually suggest our customers do the shipment by sea because It is economical, the air transport is short time but expensive. The forwarder can be provided from you then we will help to contact them, and you also can use our cooperation forwarder.
Transport, installation and commissioning
1.When transporting, it is required to place a smooth, fixed and no relative sliding to prevent the impact from damaging the machine.
2. Installation & commissioning
tea rolling machine installation is simple, in the selected position, will be installed in the tea rolling machine bracket suspended (pre-dug The pouring hole), three feet to the positive three pouring holes, put on the screw ,then correct rubbing plate level, and then poured cement mortar, when the cement mortar is strong, remove the support, and then gradually tighten the foot nut, can also be used M12 expansion bolts fixed, and at any time on the edge of the rubbing plate with a horizontal meter to measure the positive level, until the nut tightening, the installation is complete.
a) Remove the debris and tools left over from the rubbing plate, rolling bucket and machine;
b) Be sure to check that the supply voltage used is the same as the motor voltage of this product, and connect the ground line and electric shock protector to ensure the safety of the person and machine;
c) Carefully check whether the fastener is reliable, especially if the fastening screws on the curvature arm are loose and shedding.
d) Check the amount of mechanical oil in the gearbox, if not enough, please add a number of mechanical oil to the box.
e) Outside the warning area, the empty car commissioning for 10 minutes, to observe whether the direction of operation is correct, gear rotation is normal, if there is blocking, collision phenomenon should be immediately shut down to check.
EASY OPERATION AND MANTENANCE ONE STOP FACTORY SERVICES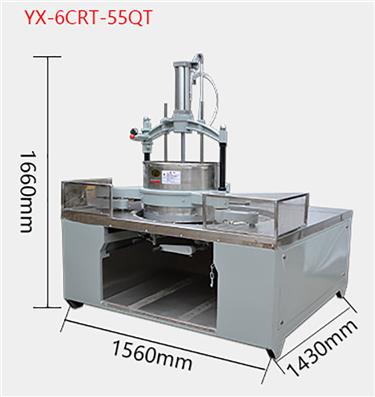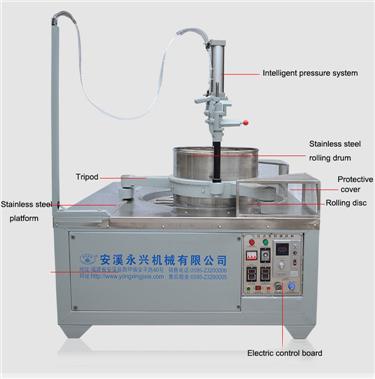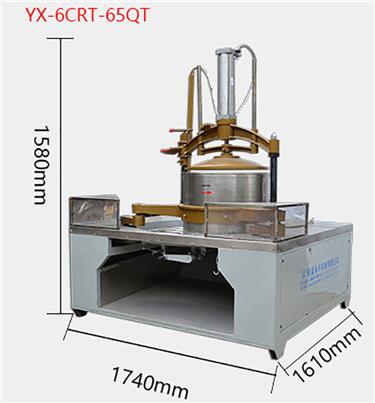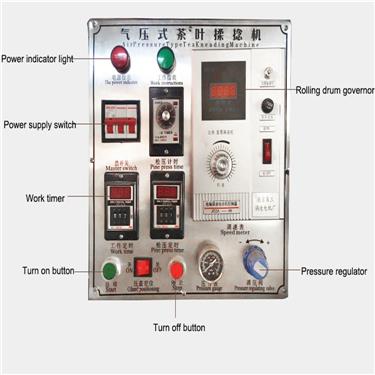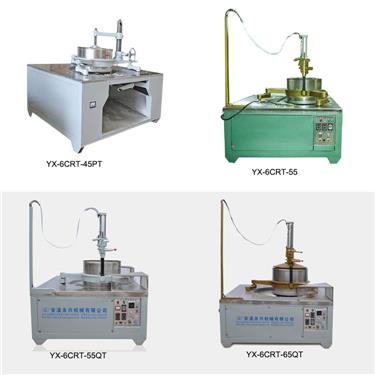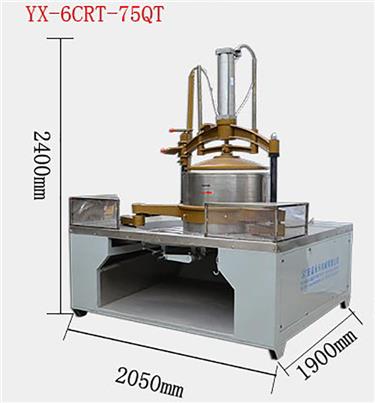 About product installation, training and after-sales service
Most products can be installed and trained through online video and text mode. If special products need to be installed on site, we will arrange technicians to install and debug on site.


Our factory is Anxi Yongxing Tea Machinery Co., Ltd.. It's a tea processing machinery enterprise integrated with design, manufacture and sale. The factory has more than 30 years of experience in producing tea equipment.
Reasonable prices and reliable quality. In tea processing industry, we have won the Innovation Achievements Gold Award of Employees from Both Sides of the Taiwan Straits, and Several National Patent Certificates.

We always feel that all success of our company is directly related to the quality of the products we offer. They meet the highest quality requirements as stipulated in ISO9001, ISO14000:14001 SGS guidelines and our stringent quality control system.
1, We are professional on machine producing.
2, If have any questions during machine operation and delivery ,our sales manager and technical personnel will give you the best advice
3, If you want to know the machine operation please contact with us and we will send you video and detailed information.
4, If there is any questions, please do not hesitate to contact us in time and tell us what happened ,our technical personnel will give you the solution .
5, We will choose the most suitable machine with our professional knowledge.
1.Quality guarantee
2.One-stop service without any outsourcing
3.Best Materials selection
4.On time delivery
5.Professional export for years